Tomoe Gozen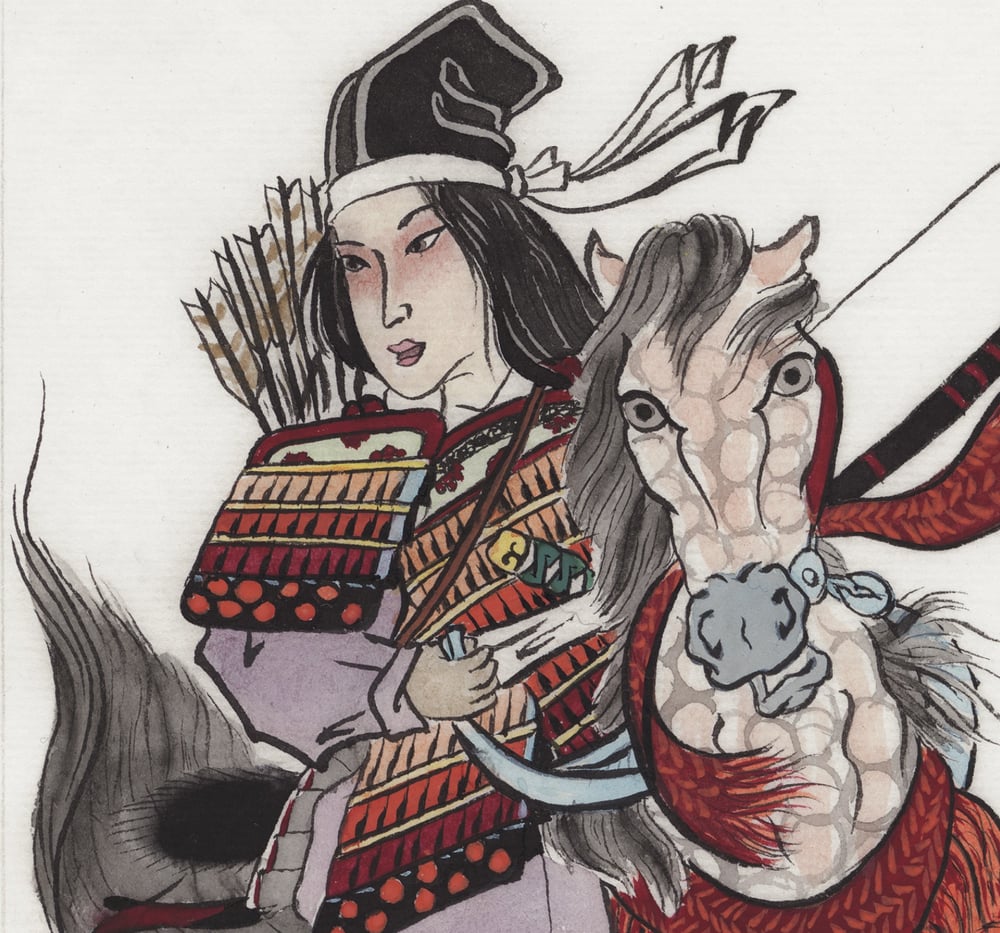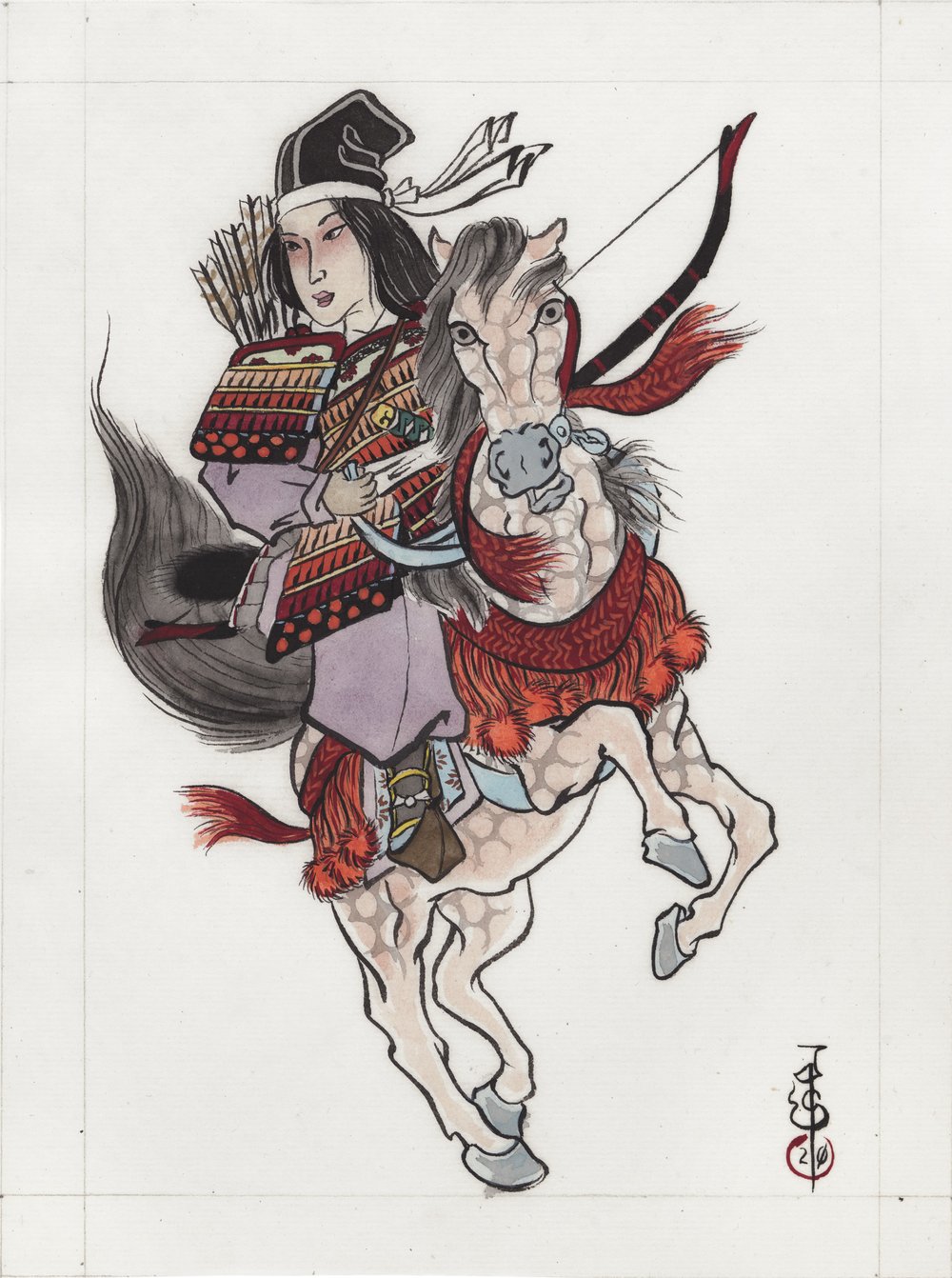 5" X 7" Sumi Inks and Water Color on Cicada Wing Paper.
Tomoe Gozen was a noble female warrior called an "onna bugeisha" from the late 12th centuryJapan. She is a fierce warrior known for her bravery.
I contributed this piece to the Still Not Asking For It, 2020 flash event. This yearly sale showcases prints by tattooers to benefit national organizations in support of survivors of sexual and domestic violence.
I decided to paint Tomoe Gozen for this event to represent courage and show the strength of women.
In tribute to the event, I am dedicating the proceeds of this piece to SF Women Against Rape (SFWAR), one of the local benefactors of SNAFI fundraising. SFWAR is a women of color led, volunteer-based organization that has provided rape crisis services to survivors of sexual assault for over 30 years. As the primary provider of rape crisis services in San Francisco, they also offer support to friends and families of survivors and provide training, and assistance to healthcare workers, medical professionals, educators, law enforcement officers, and other professionals throughout the city. They also run a prevention program for young adults and children in the classroom. ALL of their services are confidential and free of charge.
Let's make a difference as a community to help end sexual assault.
Buy this piece to support, or donate directly at the websites below.
To learn more check out these websites:
Still Not Asking For It (SNAFI)
https://www.stillnotaskingforit.gives/
SF Women Against Rape (SFWAR), California
https://sfwar.org/about.html