Ghost of Taira No Tomomori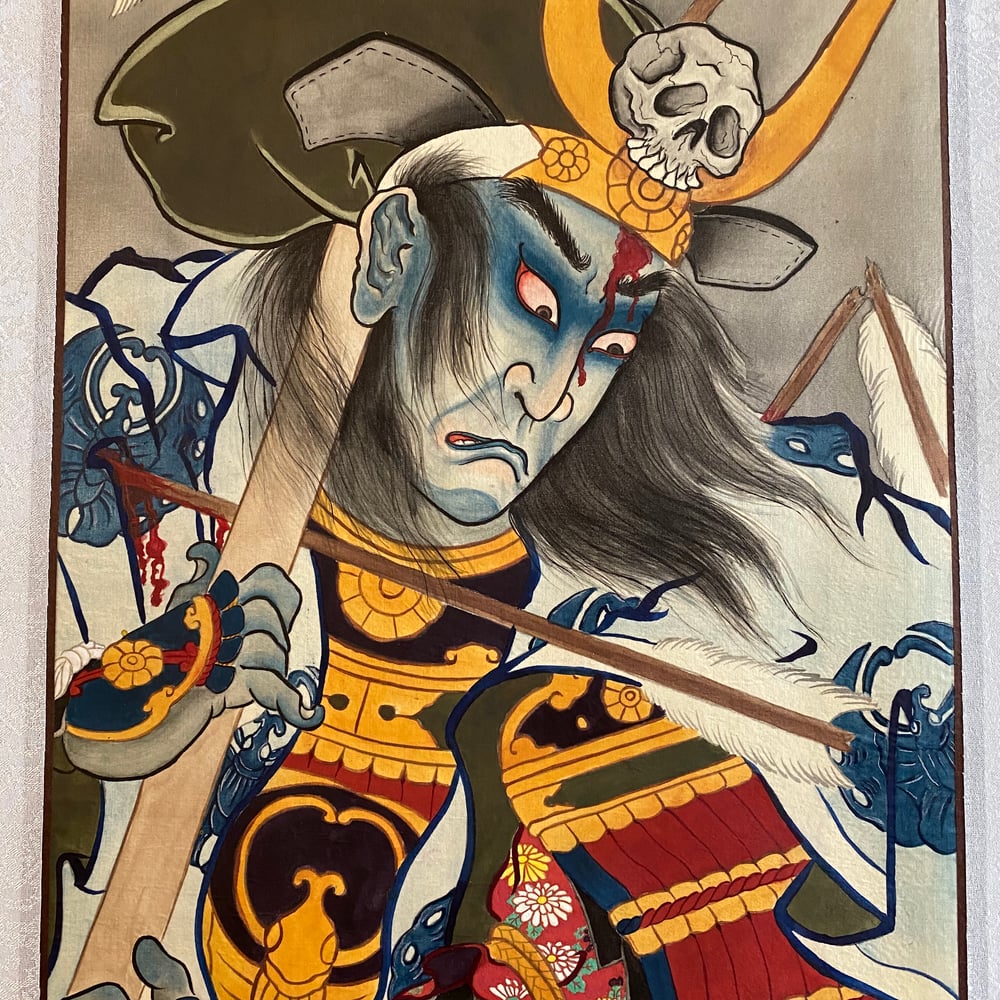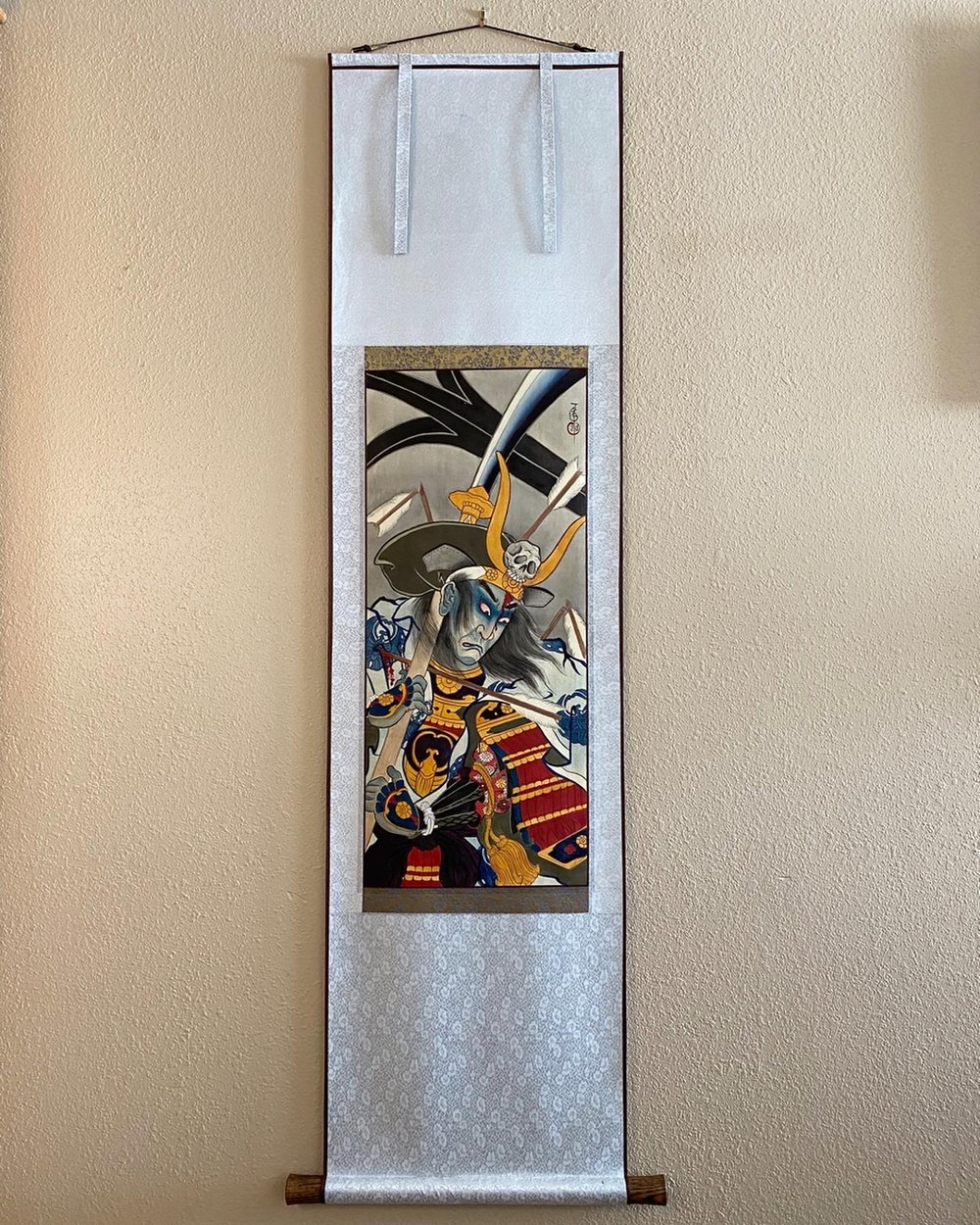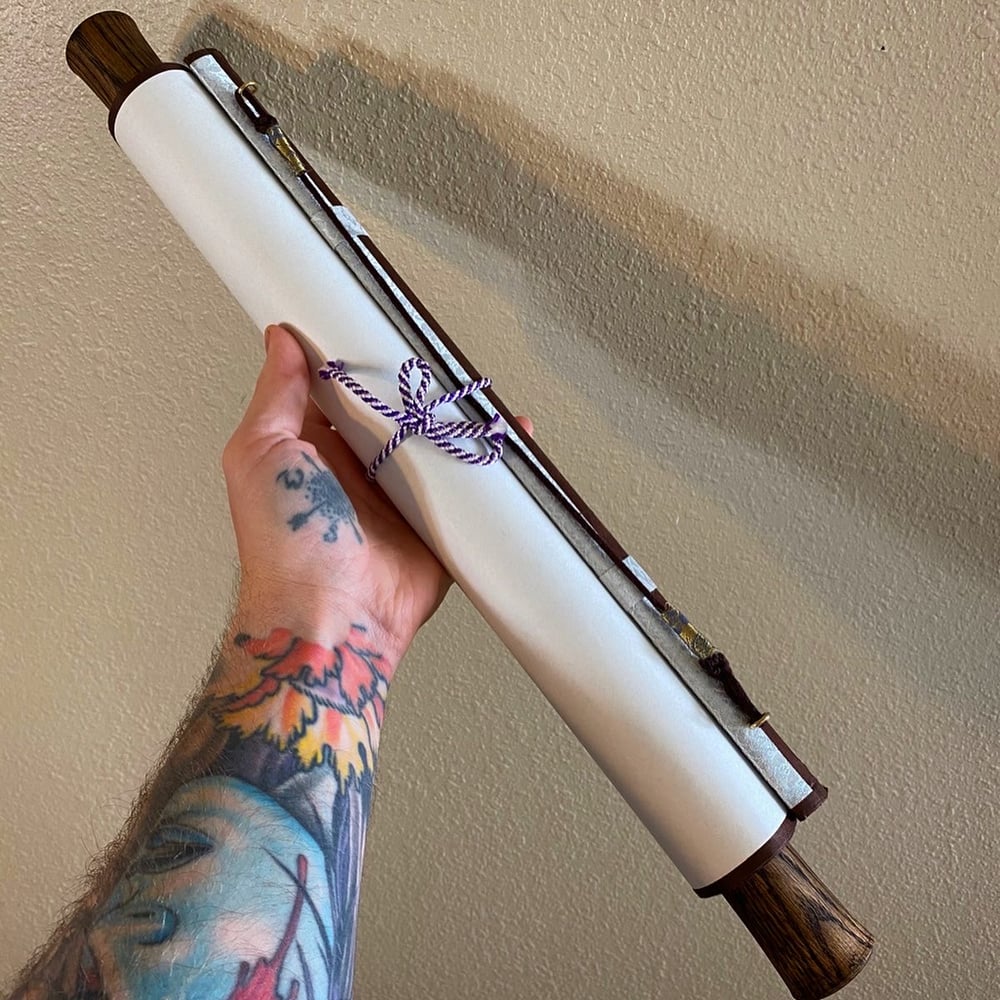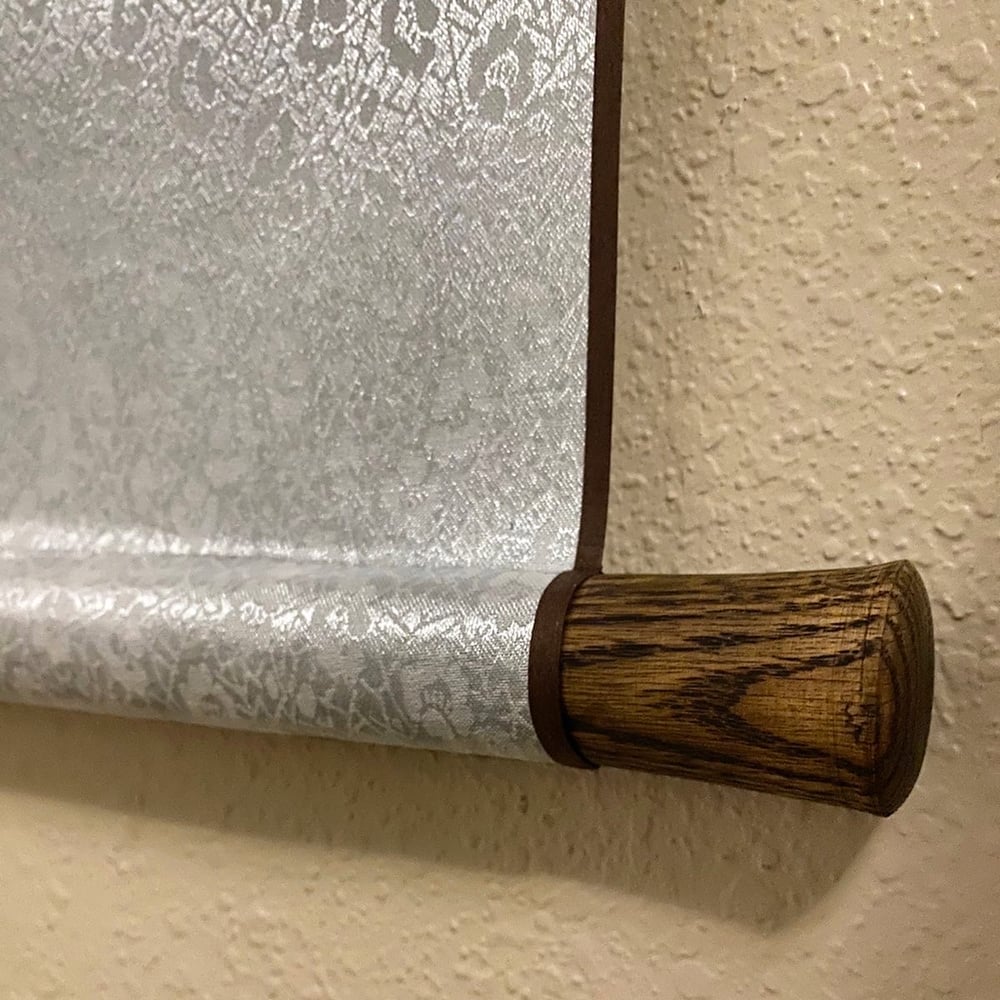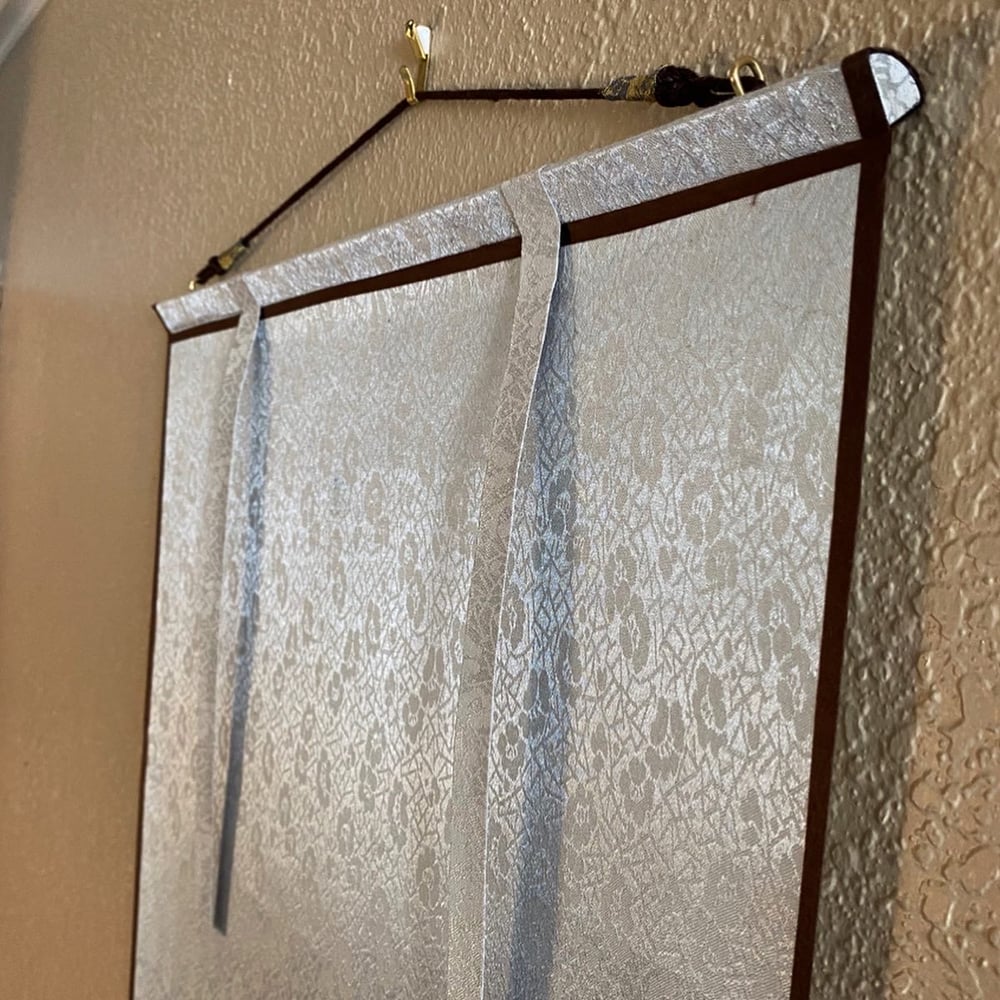 Ghost of Taira No Tomomori
Mineral Pigments on Silk
Dry Mounted on Handmade Silk Scroll
Custom Finials
Painting 12" X 28"
Full Scroll 16" X 60"
Taira No Tomomori was a chief commander in the Genpei War, which ended in about 1185 in the Kanmon Straights. At the final battle called the Battle of Dan-no-Ura, Taira No Tomomori was fighting for the Taira (Heiki) Clan against the Minamoto Clan. When he realized he was facing certain death, he and many of his retainers committed suicide in the bay to achieve a more honorable death. This painting on silk, mounted onto a silk scroll, shows his ghost with arrows in his kimono bearing the Tiara family crest, with one arrow piercing the crest to show their defeat in the battle. The anchor that he used to drown himself is set in the background and his skin has a blue-green hue as typically seen in Japanese woodblock prints to denote that he is no longer a living human.
Painting on silk requires a lot of control and persistence to obtain bold colors and concise strokes. After the painting is complete, the mounting process onto the handmade scroll also requires precision and patience. The scroll is a way to present the painting and give tribute to the masters that have perfected this craft over centuries. This piece is like two pieces of art for me, and I had a lot of fun creating it.